COMPACT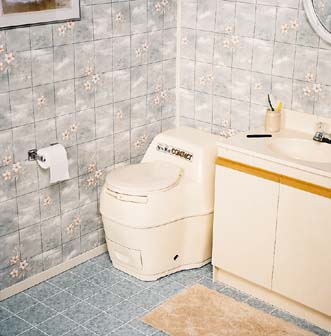 The Compact is an elegant low profile unit with the looks to complement any bathroom. Sun-Mar engineers solved the challenge of incorporating a three chamber system into a low profile unit by designing and patenting a variable diameter Bio-drumTM. Unlike all other units, this Bio-drum is large at the rear, but small at the front. The result is an electric composting toilet with an elegant rounded design which retains the well proven advantages of a three chamber system.
To maintain the uninterrupted lines of the Compact, a patented Bio-Drum handle recesses into the body of the toilet, and pulls out to mix and aerate the compost. An emergency drain at the rear offers protection against heavy use or prolonged power outage.
Capacity: 3-5 people weekend/vacation use, 1-2 people residential/continuous use.
Dimensions
| | | |
| --- | --- | --- |
| Width at Rear: 22" | Height: 27 ½" | Seat Height: 21 ½" |
| Length: 33" | Required installation length to remove drawer: 45" | |
Other Specifications
| | | |
| --- | --- | --- |
| Electrical: 115 Volts, 2.0 Amps (Max.), 25 Watt fan, 200 Watt Heater (Approx. Average Use 130 Watts) | Vents: 2" Vent Pipe and Fittings (Supplied With Unit) | Drains: ½" Emergency safety drain (Optional hook-up). |
| Product Weight: 50 lbs. | Shipping Weight: 90 lbs. | Shipping Carton: Width 27", Height 29 ½", Length 35" |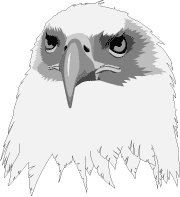 ---
© 1999, Cariboo-net.com All rights reserved. All trademarks are owned by the respective company or Cariboo-net.com